Guides
About us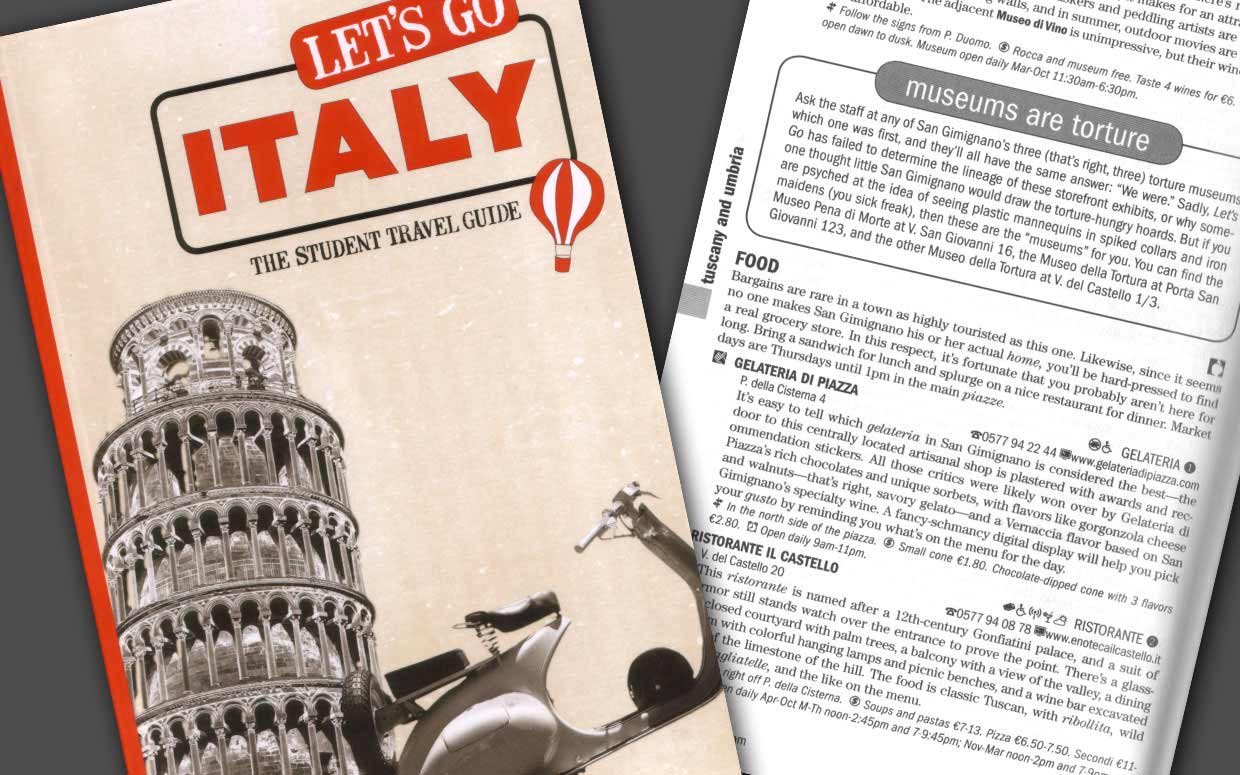 Let's go - Italy
(Ed. 2011)
It's easy to tell which gelateria in San Gimignano is considered the best - the door to this centrally located artisanal shop is plastered with awards and recommendation stickers.
All those critics where likely won over by Gelateria di Piazza's rich chocolates and unique sorbets, with flavors like Gorgonzola cheese and walnuts - that's righ, savory gelato - and a Vernaccia flavor based on San Gimignano's specialty wine.
A fancy - schmancy digital display will help you pick your gusto by reminding you what's on the menu for the day.